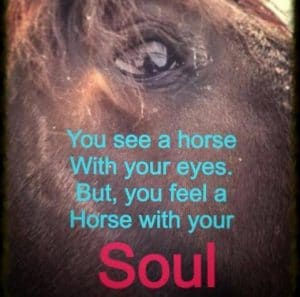 Besides caring for horses and selling hay to feed them (see below), we welcome visits from groups. If you are involved with a group of any kind, who you think might benefit from visiting our awesome steeds, who love to be loved, please email us at [email protected].
We also help to re-home horses. If you have a horse you can no longer care for, as time permits, we will share that information on our Facebook page and via emails and often share with approximately 30+ horse rescue groups throughout Arizona.
Helping Hands
A group from Helping Hands has been coming monthly to visit and enjoy our horses for years. Both two-legged and four-legged folks always enjoy their time.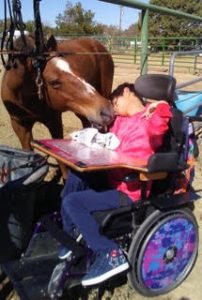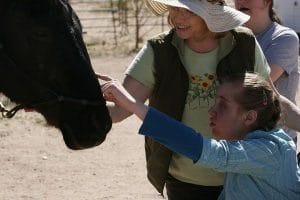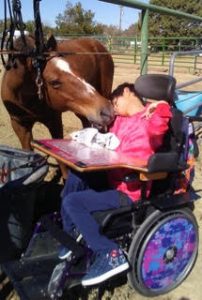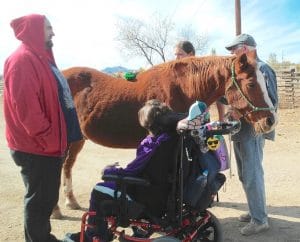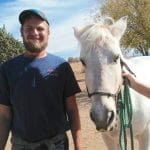 Hay Club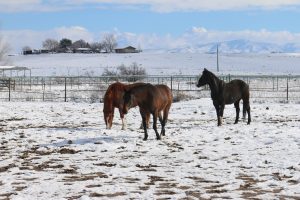 Join the BMRS Hay Club today by filling in the form below and submit. Just a one time $5.00 fee for a lifetime membership. Enjoy the benefit of advanced notice on hay deliveries at good prices with no tax plus you will have the ability to schedule delivery (when available) to your facility or pick up on a first come first served basis. We provide help loading when available at scheduled days and times – always check beforehand.
In the past we have offered quality Bermuda grass hay for sale at competitive prices and we will continue to do that. Same fine hay, same place, same good prices & super service. As in the past all proceeds go to feed our family of horses.
In the future we plan to better be able to serve the local community in need. Our mighty steeds asked us to say thanks for all your support in the past & we hope you & your animals will continue to enjoy our hay.